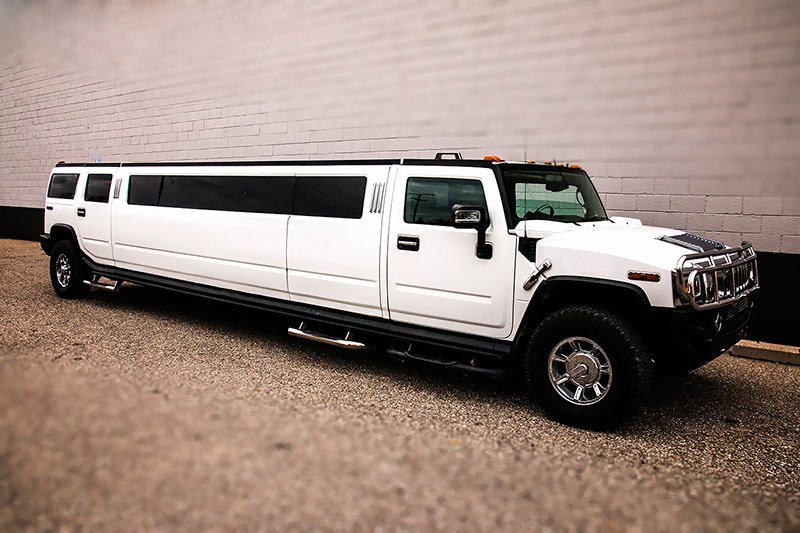 Hummer H2 Limousine
---

Our Hummer Limousine features a clean, pearl white exterior that is perfect for driving around Columbus even in the coldest of winters.
The rugged exterior makes it the perfect vehicle for bachelor parties, birthdays, or more. There is no event that our amazing Stretch SUV doesn't look amazing pulling up to. Our Hummer H2 stretch has been known to turn heads every time it makes an appearance on the road.
Limo Interior
---

The interior is nothing but rugged, durable and comfortable. It features leather interior, hard wood floors, beautifully tinted windows, and so much more.
If you're into riding in the utmost of luxury then you've chosen the right vehicle! Experience the full VIP treatment that this high end custom vehicle provides. All that you need to do is crank up the stereo, sit back and enjoy the ride.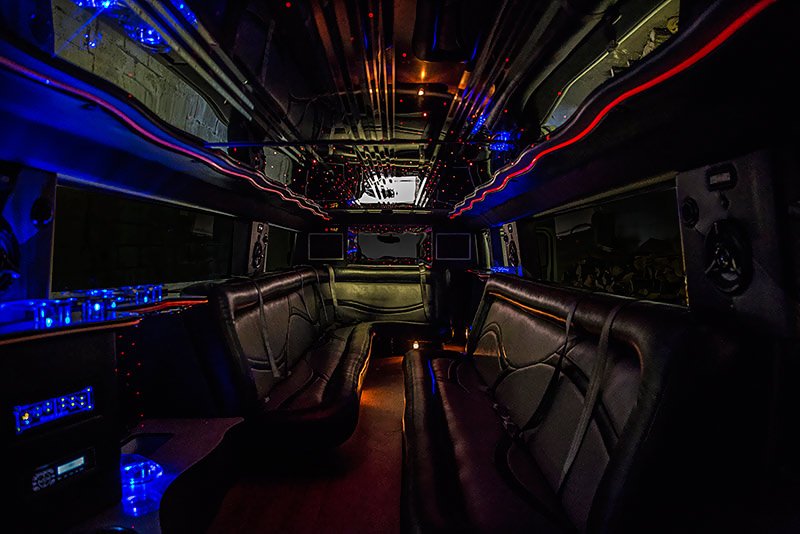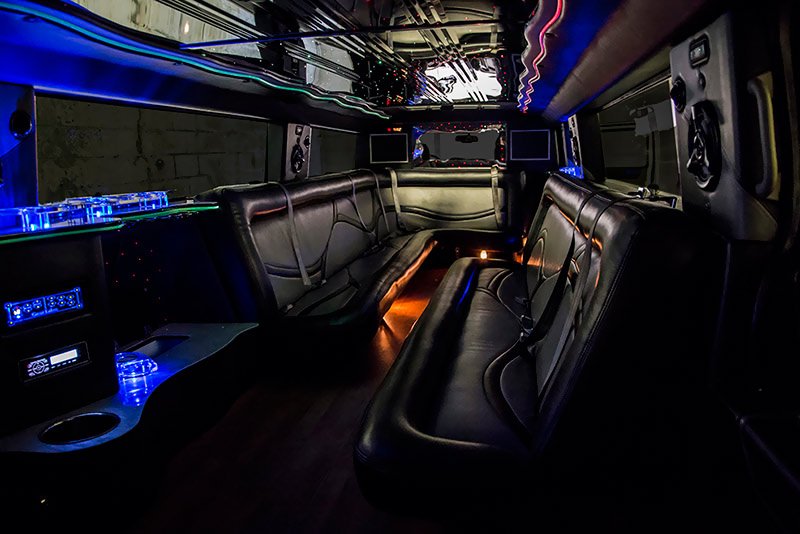 Limousine Features
---

Our Hummer isn't the only vehicle that features great amenities, it's just one of the most popular, which is why we chose it to be featured here on our website.
Our vehicles feature Blu Ray/DVD players, flat screen HDTVs, a high quality sound system with powerful subwoofers that make even the greatest audiophile snob jealous with the crisp and clean highs and the powerful yet clear lows, quality audio everyone loves.