COLUMBUS PARTY INFORMATION
Columbus Party Venues
---

---
When you are ready to host a party, there are many decisions to be made that can make or break everything coming off successfully. Of course, the first and foremost of those decisions is related to the party venue that you choose. Remember, where you decide to hold your party can make sure a dud of a party or something that blows everyone away and is talked about for years to come. Things have changed quite a bit in terms of birthday parties. It used to be that kids would be invited to the home of the guest of honor and that would serve as the base of operations for all of the festivities. But today, we are seeing a trend of unique venues including cupcake shops, pottery shops, laser tag, splash zones, science centers, theaters, bowling alleys and skating rinks. We realize that it is very important that you make the right choice and come up with party activities that will keep everyone happy. When it comes to planning a party, there are some questions you will want to sit down and figure out. The Columbus area has many places for you to consider. Sit down and go over this guide very carefully, it will help you in determining what kind of venue you need.
---
The first thing you need to figure out is what kind of party theme your child wants, What are they really into? Unicorns, My Little Ponies, or super heroes? Or maybe they just like running and jumping and being active. The answer to this question will go a long way in helping you to determine what kind of party venue to look for. For instance, if they are into running a jumping, maybe a gymnasium which has numerous bounce houses would fit the bill. Also, you need to determine how many kids you are going to invite to the party. Is it going to be a smaller more intimate affair or are you thinking of inviting your son or daughter's whole class at school? Obviously, this decision can play a major role on where to hold your party. You need to determine your budget. If you don't have a lot of extra cash at this time, maybe the homegrown party wouldn't be that bad of an option.
---
Depending on the age of your child, is this going to be a party where parents need to stay with their child or will they be able to drop them off and pick them up later? Your theme will drive the activities that occur at your party. And these activities can in many instances drive where you host the party. For instance, if arts and crafts are going to be the driving force, the pottery shop idea might fit perfectly. What day is your party going to be on? What time of the day? These factors can also help determine where your party can be held. And another issue to think about is what kind of food and dessert will be served and whether the venue you are considering allows food and beverages. What about the presents? Are you thinking of letting your son or daughter open their gifts at the party? If so, you need a place that has a room for storage. Once you have come up with the answers to all of the above questions, you will have much better direction on the best venue for your birthday party.
---
Other Events We Cover
---

---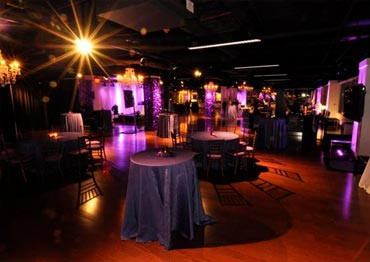 ---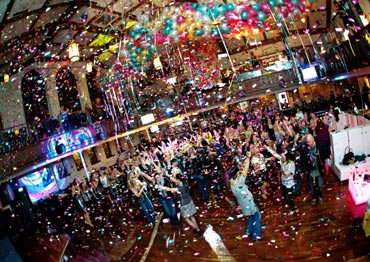 ---
---
Check out our information on Balloon Twisters | Bounce Houses | Children's Photographers | Clowns | Face Painters | Magicians | Party Venues | Petting Zoos